In today's highly competitive markets, a fresh approach to business can differentiate your brand and we help you plan those initiatives to certainly foster your brand and achieve the set goals. You should not and will never have to alter your needs to fit the software, we shall make it work the other way round!
We're great at Application Development
We possess expertise in developing apps, ranging from native mobile apps to cross-platform mobile apps, seamlessly integrating with backend CMS and managing data on the device, to build a solution that works best for you. Our team of proficient mobile application developers possess in-depth knowledge with regard to various frameworks and platforms that aid them craft excellent applications.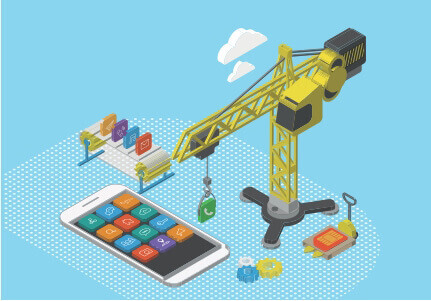 Cross-Platform App Development:
Xamarin
Unity
jQuery Mobile
HTML5
Progressive Web App Development:
CRM
Web Services
CMS
Database
3rd Party API
Social Media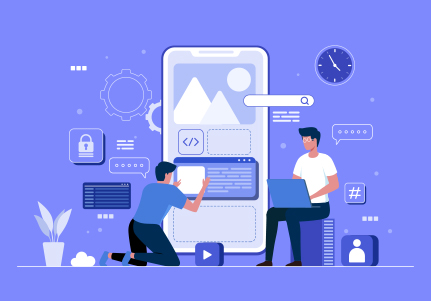 Features
Setting free the potential of a user's device, our app development focuses on adding latest elements to your app - by the use of your camera to capture field data, limiting the app to function within a certain location, etc.
Location Based Services.
Audio.
Video.
Bluetooth.
Augmented Reality.
Robust Enterprise Mobility
Mobility drives responsive enterprises that can pivot as quickly as technology demands in this era of electrifying change. GoPhygital offers a portfolio of services for the mobile enterprise that moves with lightning speed as that of its clients. To provide a pleasant user experience, our apps have been designed to reflect the power of mobility; bringing the power of your business at your fingertips and thus exploring the potential clientele.
Our profound knowledge and a receptive approach have materialized in effective mobile solutions for businesses across the globe. Our experience across diverse platforms has perfected our expertise in helping enterprises choose the right mobile solutions.
Strategic Management - Our focus is clear! What you want and how we get to it!
Impressions That Impact - Designing user-centric experiences.
Conclusive and Infallible Approach - We provide quality and consistency.
Meticulous Execution - A happy customer and an operational mobile app.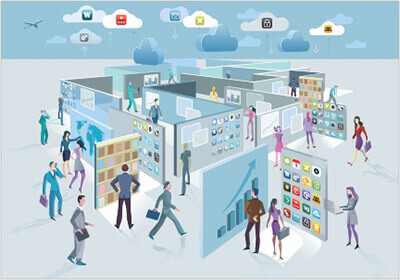 Mobility Technology Roadmap
As technology evolves, companies find it tough to match the point where multiple devices and operating systems are supported. Therefore a mobile strategy roadmap will be an indispensable aspect to the success of your mobile initiatives.
To meet mobility technology needs, we establish a roadmap in order to build the net new assets and ready the potentials.
Prepare a blueprint for phased implementation of roadmap based on business and mobility objectives.
Recommendation of tools, platforms and security systems for useful, scalable, safe, multi-channel mobile applications.
E-commerce Development
Over the years, E-commerce has become a complete solution that measures site traffic data like conversion rates, page-abandonment rates and a whole host of other indicators.
E-commerce Strategy.
Product Portfolio.
Customer Acquisition Channels.
Current E-commerce Status.
Customer Analytics Requirements.
Off-The-Shelf / Tailor-Made Solutions.
Integration Plan.
Overall Architecture and Design.
Security Framework.
Product Catalogue.
Product Search Capability.
Shopping Carts.
Payment Integration.
Backend / ERP Integration for Orders.
Integrate Analytics.
Portal Development
We follow a flexible approach when it comes to our portal development! We balance your business goals and user experience needs, to build a solution that is apt for you. Our effective and secure web portals integrate a variety of features like the following:
Rich UI and UX.
Business Process Automation.
Workflow Automation.
Dynamic Content Integration.
Payment Gateway Integration.
Reporting and Analytics.
Social Network Integration.
Business Analysis.
Portal Audience.
Strategic Direction.
Current Enterprise Architecture.
Portal Platform.
Technology Integration Plan.
UI and UX.
UI Flows and Screens.
Security Framework.
Data Flows and Models.
Web Services Integration.
Portal Application Components.
Testing Strategy.
Deployment.
Maintenance.
Content Management
Our content management strategy provides a handbook for the review and planning content management solutions. Our clients can also author web content along with helping them manage their corporate assets like documents and spreadsheets efficiently via effective document management systems.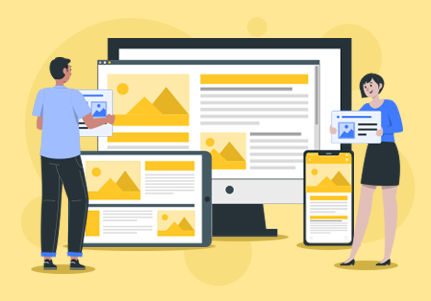 Content Needs.
Asset Management Needs.
Current Business Processes.
Strategic Direction.
Current Content and Document Management Solutions.
Off-the-shelf or Custom Solutions.
Integration Plan.
Best Management Practices.
Security Framework.
Content Authoring and Publishing Processes.
Document Management Strategy.
Content Backup Plans.
Testing Strategy.
Deployment.
Maintenance.
Backend Integration
With an established track record and a well-documented integration process that unifies the best of agile project management to complex mission-critical integration flawlessly, with minimal interruption for the end users.
Accounting and Financial Products.
Customer Relationship Management Systems (CRMs).
Content Management Systems.
Enterprise Databases.
ERPs.
File Systems.
Health Care Information Systems.
Point of Sale (POS) Systems.
3rd Party Data Providers.
Generative AI & ML
In today's fiercely competitive business world, we realize the significance of AI-powered solutions. These advanced technologies enable us to extract meaningful insights from enormous data sets, automate business workflows, streamline operations, and explore fresh revenue channels. Our AI-driven solutions contribute to improving user productivity, thanks to self-learning algorithms that use user data to enhance accuracy consistently.
Our extensive proficiency in conversational AI, computer vision, and architectural strategies empowers us to develop natural language processing (NLP) models that are proficient and effective, thereby diminishing workforce stress and improving efficiency. Our AI-based solutions are revolutionizing the business world and opening new doors of opportunity for companies that are ready to embrace these cutting-edge tools.
Chatbots and Virtual Assistants.
Customer Service Automation.
Content Creation and Curation.
Personalized Marketing and Recommendations.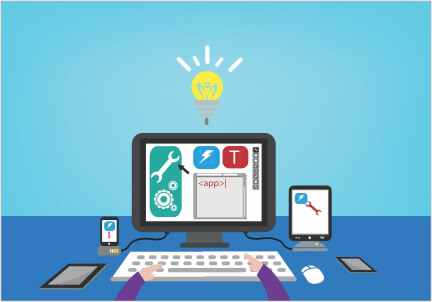 Testing
Our team of experts assure effective authentication and validation of apps across various devices and platforms. Our skilled analysts excel at visualising all the practical aspects for an app to function well and accordingly work towards making it a reality.
GoPhygital offers end-to-end application testing services that include networks, bandwidth, devices, routing, user experience, etc.
Testing Strategy
Functional Testing
Non-Functional Testing
Mobile Application Deployment
An operational plan is mandatory once the app development process is complete to ensure a successful app that runs on multiple platforms, making the journey smooth and easy for the enterprise.
Stationing of apps to public app stores.
Stationing of apps to the enterprise app stores.
Timely monitoring of the stationed apps, to ensure a consistent and predictable user download and upgrade experience.