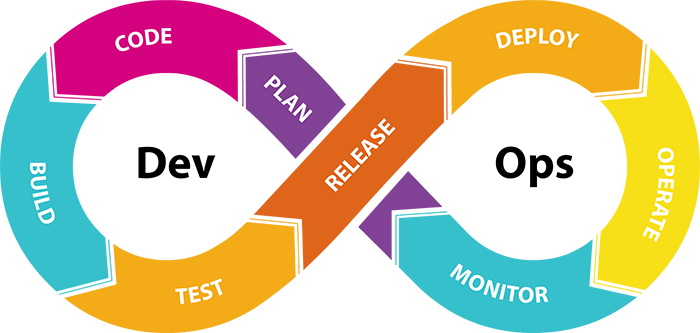 DevOps is a constantly evolving practice that improves business productivity by combining a variety of innovative ideas, tools, and techniques. An effective DevOps strategy can make significant changes to today's business environment by enabling efficiency and supporting smooth project development.
Systems which have been developed over a period of time, provide business functionality and deactivating them completely, may not be in the best interest of organizations, owing to high risks and high costs. But a migration is necessary to decide how far you go. GoPhygital can plan it for you and take the decision - to enhance or to transform!
Our highly experienced DevOps team works closely together in the application lifecycle, allowing for smooth communication and streamlined operations. By identifying and eliminating obstacles, we ensure impeccable project management. We specialize in continuous application development and launch support, making us the perfect partner for those seeking to develop a winning DevOps strategy.
Application Updates
An orderly aggregation of skilful resources and their consecutive implementation at proper time by our experts can help your app progress a lot. Apps have become an indispensable routine for most using people and the accessibility of apps with same applicability on other domains; it becomes essential to consciously maintain app significance. We ensure maintenance and enhancement of business function for critical apps, so that they continue to provide business value.
We update and test your apps for upgrades, new devices in the market, fixing defects and for backend API changes. It becomes necessary for an enterprise to upgrade their apps regularly, owing to major OS version changes like an impressive new user interface and user experience.
The frequent influx of new devices in the market, and varied screen sizes, resolutions, combinations of multiple OS versions calls for a number of variations and combinations to be tested and supported.
No matter how well an app is tested, there is always a remote possibility of finding defects when the app is live and in use. A plan to analyze, fix and roll out an app update becomes critical.
We ensure that appropriate changes are made for enterprise apps, which integrate with a host of backend data sources like CRMs, databases, content management systems, file systems, etc.
Application Enhancements
Based on user feedback and the changing market trends, we strive to improve the user experience design and add features to apps.
It is always the end users who determine the success of an app, thus incorporating what your end user needs becomes crucial to meet your business vision! Our process and approach focuses on three steps while addressing the enhancements requirements:
Gathering of the feedback
Evaluation over a period of time
Proposing new enhancements based on the above two steps!