Advantages of using Augmented Reality in the Education sector
Augmented reality is a the need of the hour and must be embraced open mindedly to add colour to the dull educational fabric of India.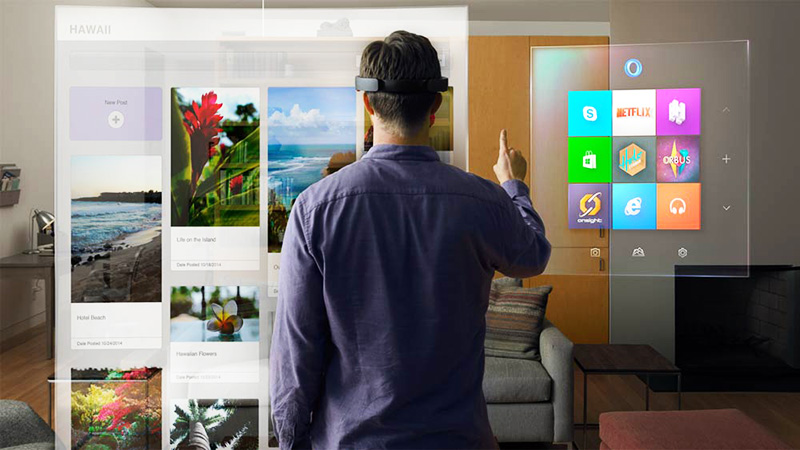 Even for America, to transform University of Texas at San Antonio's small but growing library of augmented reality books, consisting of 25 children's titles shouldn't come to you as a surprise. Augmented Reality is being looked as the most preferred way to teach students worldwide.
Back in India, PM Narendra Modi's Digital India's initiative has taken a big leap into the world of Augmented Reality (AR). Varanasi city will have the first-of-its-kind AR based education and training institute in a joint investment initiative with Eon Reality, (a US based augmented reality company) for a whooping Rs130 crore. This development will greatly facilitate students—ranging from skill schools to those pursuing core engineering research in experiencing virtual manufacturing shop floor. It will also provide students hands-on training on high value machines that are beyond the budgets of institutions.
A recent research by RedSeer Consulting clearly shows the online education market in India tipping to $2.5 million by the end of 2017. We can attribute this to the increasing penetration of internet and mobile technologies in the country and those in the lives of children and youngsters. This is more the reason that AR should become a preferred method of learning; giving way to the existing static and non stimulating nature of the Indian education system.
Enter the dragon
Augmented Reality is indeed the new way to educate the learning mind. A blend of virtual reality and real life, this is gradually becoming a preferred method of education in India. While in rural schools, the penetration of the internet remains a challenge, schools in the cities can make great use of AR.
Here is where we can enter the world of application based learning softwares that are completely revolutionizing the existing Indian learning methodologies. When dealing with AR, we are not in a virtual world, where you cannot touch and feel the environment. When using the Augmented Reality platforms, images are created within applications that are not part of the real environment, but can give the children the advantage of using those images to alter, enhance and explore the real world.
This form of learning is being seen as 'highly empowering, engaging and an interactive experience for the user,' as shared by Yuvraj Krishan Sharma, Co-founder & Director of Kompanions, a company which designs highly researched educational games for 2-7 years old.
Sharma is right to believe that 'this medium of learning can be of special relevance to the education space. Augmented reality can bring down the walls that constrain learning inside classrooms by opening a world of self exploration and discovery for the child – taking away the dullness from the age old method of learning from books.'
Even CEO and Founder of WITS Interactive (a DesignTech Agency) Hitesh Jain strongly believes and shares, "Current technologies like smartphones and tablets are making life a lot easier for students and educators." This is indeed a boon for educators and takes away the mundane of one sided interactions. "Newer technologies like augmented reality and game-based learning (applied games), if implemented correctly, can bring about a major shift in the way students and teachers interact with each other," adds, Jain.
Here are some great advantages of using Augmented Reality platforms in classrooms
Increased participation in classes
Defies time boundation; so visit the Mughal Era or the future
Increased sense of engagement and sensory development in younger children
Enhances recall and memory due to wide engagement advantage
Share: