Empowering Digital India with Apps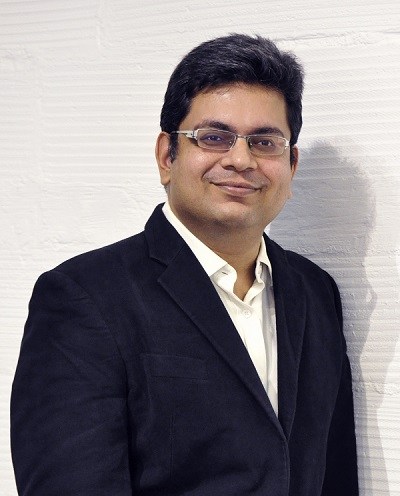 Ninad Chhaya (COO – WITS Interactive / Co-Founder & COO - GoPhygital)
Digital India is the transformational campaign launched by the Government to make the country digitally empowered in the field of technology. The programme helps the citizens of India, especially the rural population connect with the digital world of today through high-speed internet networks and digital literacy. The initiative involves building digital infrastructures as a utility for its citizens, e-governance, and service on demand and strives for the improvement in areas of electronic services, manufacturing, job opportunities etc. to achieve the goal of a digitally empowered nation.
Now-a-days, Millennials and Generation Z are more connected to technology than any generation before them. The way they have adapted to technology is influencing the way companies do business, governments deliver services, and communities find members and build identities. The current generations are our greatest influencers in creating a better world for tomorrow, and it illustrates their entrepreneurial 'can do' spirit in bringing about the change that is required to take India to the next phase of a digitalised nation.
Corporate companies and government entities are replacing traditional practices and services with digital apps, because, apart from creating an atmosphere of convenience, they also serve as a quicker way to pass on necessary information to generate awareness. In an effort to digitise India, the government has launched a few apps that serve a specific purpose.
Apps like DIGILocker, which is targeted at the idea of paperless governance, is a platform for issuance and verification of documents & certificates in a digital way, thus eliminating the use of paper consumption. Then, there is the MyGov app, a citizen engagement platform for direct participation in governance by providing an avenue for channelizing their ideas, comments and creative suggestions to Central Ministries and associated organisations. Citizens can participate in policy formulation and program implementation to usher in an era of direct participatory democracy. Finally, the most talked about movement of the nation, Swachh Bharat, where citizens become active participants in cleanliness activities across the nation. The Swachh Bharat Abhiyaan app allows citizens to start a cleanliness challenge by inviting friends, family and community members through social media, posting before & after pictures and uploading a video as well.
"Faster mobile internet, larger cloud storage services, digital payments and verifiable digital identity will soon be a reality, as many Indians begin to embrace a digital lifestyle"
In the past few years, the sentence 'Empowering Digital India with Apps' has become a widely used term associated with the change. It has not only brought about a change in governance but in other sectors and industries as well. With the introduction of new mobile and web solutions, most companies are engaging their target audience through innovative and creative ways in an effort to grab their attention and at the same time increase their reach.
Digitisation has not only transformed the work culture and consumption demand by overcoming traditional barriers but has also brought about a transformation in the various sectors across the country. One such benefactor is the educational sector that has benefitted the most from digital optimisation. Digitising content has made it easy for children to learn by using technologies like mobile devices, educational apps and internet services. These technologies also have a positive impact across different streams of education, be it elementary education, higher education, teaching/ coaching, or even vocational training and skill development. E-learning is raising the standards of education by introducing changes to teaching methods, assessment, and evaluation.
E-learning apps like the National Digital Library India (NDLI) help students to prepare for entrance and competitive examination. It enables them to learn and prepare the best practices from all over the world and to also facilitate researchers to perform inter linked exploration from multiple sources.
Newer technologies like Virtual Reality and Augmented Reality are slowly edging their way into classrooms, and enabling educators to go beyond the mundane lecture and PowerPoint presentations. By transforming the teaching prospectus,a single app for education can deliver a truly engaging and lasting impression on the student. There are various players in the market providing educational apps amongst which is Gophygital, a venture focused on providing immersive, experiential solutions to its client-partners using Augmented Reality, Virtual Reality, and Mixed Reality as the core offerings.
One of their popular introductions into the market is the award winning Ben & Bella Treasure Box, an Augmented Reality app which helps unlock and nurture a child's curiosity and creativity while teaching the English language. Ben & Bella Treasure Box was designed so that children can interact with both aspects of the product line, the digital and the physical to make learning fun.
Children use the app to launch treasure hunts across the various sticker books, flashcards, activity books etc. to reveal hidden goodies like songs, dance, videos and audio based lessons. They also learn how to phonetically pronounce words in a correct manner.
In the coming future, technologies will play an important role in enabling the growth of India. The spread of digital technologies across all sectors will contribute to higher living standards for millions of Indians. Faster mobile internet, larger cloud storage services, digital payments and verifiable digital identity will soon be the new normal in the daily lives of many Indians, and as India begins to embrace a digital lifestyle, we will one day look back and wonder, how we used to manage without these digital accomplishments.
View source version on siliconindiamagazine :
https://special.siliconindiamagazine.com/viewpoint/cxoinsights/empowering-digital-india-with-apps-nwid-9364.html


Share: